UK Paramotor Courses
SkySchool runs the following courses in Mere, Wiltshire:
Taster Courses: 1 or 2 days (Enjoy an action packed weekend)
Beginner Course: 6 days (Gets most people flying at least once)
We do not run the 6 day Intermediate Course in the UK as this requires consistent weather in order to do as much flying as possible. We recommend those looking to attain the full APPI PPG Pilot license to complete their Intermediate course in Italy or the UAE.
COURSES GET BOOKED UP VERY QUICKLY. TO RESERVE YOUR 2019 SLOT BY PLACING A DEPOSIT CONTACT US.

1. Taster Courses: Open Sky Level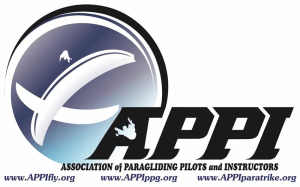 The Taster Courses are designed for complete beginners and follow the first few days of the APPI PPG syllabus. They take place over weekends and are designed to give students a good understanding of the sport, allowing them to decide whether they wish to sit the longer courses. The 1 day course costs £175 and the 2 day course costs £275. To make a booking contact SkyOps.
2. Beginner Course: Adventure Pilot Level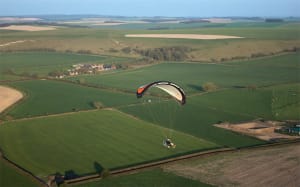 The Beginner Course is the first half of the APPI PPG syllabus and designed for complete beginners. Training consists of ground handling, motor usage instruction, basic lectures and normally culminates in at least 1 solo flight. At the end students can advance onto the 6 Day Intermediate Course in either Italy or the UAE. The 6 day Beginner Course costs £845 with all kit, fuel and log books included. To make a booking contact SkyOps.


Further Information
SkySchool's courses in the UK take place at East Lawn Farm, approximately 2 hours west of London. All UK courses start at 09:30 on a Saturday and end in the late afternoon/early evening depending upon the weather. Please bring appropriate footwear (ankle supporting boots are recommended), water, food, suncream and suitable outdoor clothing, including a jacket and trousers as it can get cold while flying. For further information contact SkyOps.
Contact Us
Fill out the form below and we will be in contact shortly