Consultancy
SkyOps specialises in Adventure AirSports, namely Paramotoring, ParaTriking, Paragliding, BASE Jumping and Skydiving. The SkyOps Team have more than 25 years experience in the Adventure Airsports industry and is made up of the same people that run SkySchool, Europe's leading Paramotor school, and APPI PPG, the International Paramotor Association. Over the years we have been involved in a lot of interesting and pioneering projects:


2019: Consultants for an Acrobatic Paragliding Event and a new Tandem Centre in Saudi Arabia
2018: Consultants for new APPI ParaTrike Tandem Centres in India and Sri Lanka
2018: Founders of SkySchool UAE the first APPI PPG school in the Emirates
2017: Consultants for the Extreme Wales with Richard Parks BBC Episode
2016: Consultants for the first APPI PPG Paramotor School in Oman
2015: Consultants for the first Icarus Trophy Paramotor Race in the USA
2014: Founders of the Flying for Heroes project
2013: Specialist Equipment providers for Skydive Dubai
2009: Consultants for the Daredevils Channel 4 Episode
2007: Consultants for the Scientific Exploration Society in Bolivia
2006: Consultants for the Martin Shaw Aviators Discovery Channel Episode


What do we provide?
Organisation and Management for AirSports Displays, Events and Projects around the world


Support in setting up fully qualified Paramotoring, ParaTriking and Paragliding Schools and Tandem Centres


The best Paramotoring, ParaTriking, Paragliding, BASE Jumping and Skydiving equipment on the market


Marketing, Media and Business Management Support

How do we ensure safety?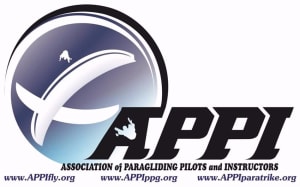 These sports come with a certain element of risk but when you follow professional Training Systems and adhere to a series of Standard Operating Procedures you can manage the risk and make them safer. The APPI Training Systems are the safest in the world and are currently recognised in more than 20 countries around the world. By working with fully qualified APPI staff and using the APPI Training Systems we can guarantee a high level of safety and professionalism.

Why do we do this and what is our vision?
SkyOps was created to increase the global visibility of these AirSports through Events, Displays and Projects, while also meeting the growing demand to help set up schools and tandem centres around the world. The Team is comprised of expert instructors with a wealth of experience and we are uniquely positioned to provide our consultancy and support services. We are also passionate about these amazing sports and pride ourselves on providing the highest level of safety and professionalism. Our ultimate goal is to grow these Adventure AirSports around the world in the safest possible way so more people can experience them. To discover how we can help you contact us.
Contact Us
Fill out the form