Consultancy
SkyOps specialises in setting up and managing Paramotor Schools and Tandem ParaTrike Centres around the world. The SkyOps Team have more than 15 years experience in this industry and consists of the same people behind SkySchool, Europe's leading Paramotor school, and APPI PPG & ParaTrike, the International Paramotor and ParaTrike Associations.

Where do we currently operate?
SkyOps currently supports SkySchool training operations in the UK, Italy and UAE, as well as Tandem ParaTrike Centres in India and Sri Lanka. Several projects are currently in development however we are always looking to expand into new locations.


What do we provide?
Qualified APPI PPG & ParaTrike Instructors and Tandem Pilots - 'The highest level of expertise'
APPI PPG & ParaTrike accreditation - 'Internationally recognised Training Systems'
The highest quality and safest equipment on the market - 'Parajet, Fly Products, Ozone, Dudek, Gin and more'
Marketing and Management support - 'High quality Media production and on-going Business Development'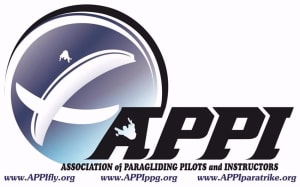 APPI PPG & ParaTrike
These sports are the most cost effective and safest forms of powered aviation, but only when you follow professional Training Systems and adhere to a series of Standard Operating Procedures. The APPI PPG & ParaTrike Training Systems are the best in the world and are currently recognised in more than 20 countries around the world.

Why do we do this?
SkyOps was created to meet the demand received by SkySchool to help set up affiliated APPI PPG & ParaTrike schools and tandem centres around the world. The Team is comprised of expert instructors with a wealth of experience and we are uniquely positioned to provide these consultancy and support services. We are also passionate about these amazing sports and pride ourselves on providing the highest level of safety and professionalism.

Our Vision
Our ultimate goal is to grow Paramotoring and ParaTriking around the world in the safest possible way so more people can experience these amazing sports. If this is something you are interested in contact us.
Contact Us
Fill out the form