About SkyOps
SkyOps Executive Ltd was formed in 2017 by three British Adventurers, Alex Ledger, Ed Robinson and Harry Amos, born out of their shared passion for flying and adventure. Their goal is to bring Adventure AirSports to a global audience in a safe, professional and pioneering way. To discover more contact us.


Alex Ledger - Co-Founder & CEO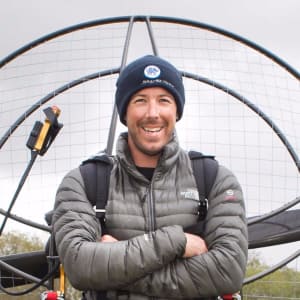 Alex has managed SkySchool UK since 2005 and is a highly experienced Paramotor Instructor. He is also the Founder and Secretary of APPI PPG, the International Paramotor Association, as well as the CEO of SkySchool UAE. Alex has been involved in some interesting projects over the years, most notably the 2017 BBC episode Extreme Wales with Richard Parks. He is a passionate Acro Paraglider Pilot, Snowboarder and Trail Runner, spending most of his time in Chamonix pursuing these activities. You can follow Alex here.
Tel: +44 (0)7747 097 527
Email: alex(at)skyopsx.com


Ed Robinson - Co-Founder & Managing Director
Ed has a passion for adventure travel and exploring the more remote regions of the world. He served as a Captain in a British Army Reconnaissance Regiment, deploying on two tours of Afghanistan and prior to starting SkyOps he ran security operations and business development contracts across Africa and the Middle East. Originally from Wiltshire, Ed spends most of his time abroad, overseeing and developing SkyOps Projects across a variety of countries. He is an active Paragliding and Paramotoring Pilot and has led numerous expeditions around the world. Aviation is in his blood as his Great-Grandfather, Sir George Cayley is known as the 'Father of Aeronautics'. You can follow Ed here.
Tel: +44 (0)7881 623 792
Email: ed(at)skyopsx.com
Harry Amos - Co-Founder & Non-Executive Director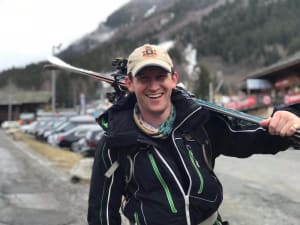 Harry has had a passion for adventure since he was a young child growing up in Cyprus and Germany. Prior to joining the Army in 2007 he worked for SkySchool as a Paramotoring instructor. He served as a Captain in the British Army for 8 years, leading men on testing operations and far flung expeditions around the world. He was Team Captain of the Light Dragoons Ski team which won the Armoured Corps Ski Championships in Verbier 3 times. Since leaving the Army he has become a Middle East Strategic Advisor and lives with his wife and daughter in Dubai. You can follow Harry here.
Tel: +44 (0)7771 728 302
Email: harry(at)skyopsx.com

Ricardo Maciel - Master Instructor & Tandem Pilot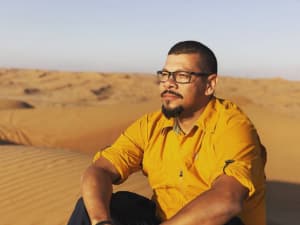 Ricardo is a highly experienced APPI PPG & ParaTrike Master Instructor. Originally from Brazil, where he used to run his own Paramotor School, Ricardo joined SkyOps in June 2018 having helped set up SkySchool India the year before. He is now the CFI for SkySchool in the UAE, UK and Italy. When not instructing he helps run SkyWeek Trips. Ricardo is also a passionate competition pilot and competed in the 2018 World Championships in Thailand as a Tandem ParaTrike Pilot. You can discover more about Ricardo here.
Tel: +44 7383 683589
Email: ricardo(at)skyopsx.com
Jack Pimblett - Professional Acro Paraglider Pilot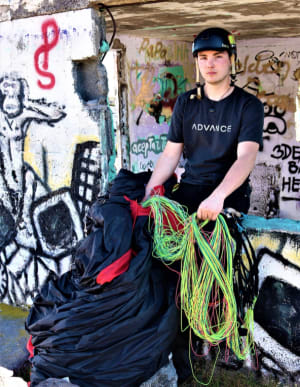 Jack has been involved in the world of paragliding all his life, joining his Father for his first flights aged 3. Ever since, he has been grasped by the freedom and incredible experiences paragliding has given him. He is also a passionate BASE jumper and Paramotor pilot. He has been a professional Acro Paraglider pilot from the age of 16, travelling the world performing for crowds of up to 150,000 and finishing 7th in the Acrobatic World tour finals in 2018. Jack is in charge of the Acro Paragliding, BASE jumping and Event co-ordination team. You can discover more about Jack here.
Tel: +44 7872 490589
Email: jack(at)skyopsx.com
Zebur Mercan - APPI PPG & ParaTrike Master Instructor
Zebur has been flying Paragliders since late 90's and Paramotors since 2001 and is a highly experienced Pilot. Originally from Turkey, Zebur lives in Scotland. He is an APPI PPG & ParaTrike Master Instructor and has been working with SkySchool since 2013. He is also a passionate Kite Surfer and travels around the world pursuing his passion for the sports he loves. He helps set up and manage new training schools and tandem centres as they develop around the globe. You can discover more about Zebur here.
Tel: +44 7932 277332
Email: zebur(at)skyopsx.com
Jake Holland - Adventure Sports Film Maker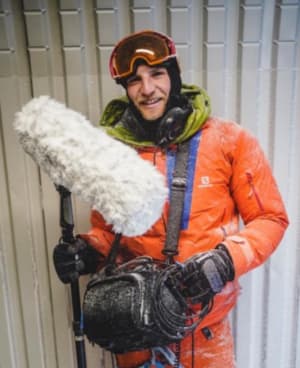 Jake is an Adventure Sports Film Maker who specialises in Paragliding, Paramotoring, Skiing, Kayaking, Climbing and Mountaineering. Based in Chamonix, France he has worked with SkyOps CEO Alex Ledger since 2016, when they flew the length of the UK together. Jake has helped develop the SkySchool YouTube Channel by filming and editing their Top Tips Series, SkyWeek Trips and a whole lot more. Due to his unique skill set and wealth of film making experience he is responsible for managing all of the SkyOps film projects around the world. You can discover more about Jake here.
Tel: +44 7592 024501
Email: info(at)skyopsx.com
Rushi Kulkarni - Instructor & Tandem Pilot
Rushi is the newest member of the SkyOps and SkySchool UAE team. Originally from India he has been flying Paramotors, Paraglides and ParaTrikes since 2017. Having graduated from Oxford Brookes University in Sports, Exercise Science and Psychology, he joined SkySchool in Italy as a Trainee Instructor in 2019. He is now a fully qualified APPI PPG Instructor and part of the Management Team to help further develop SkySchool UAE. He is also an ardent cricket enthusiast, much like our CEO Alex Ledger. When not working with SkySchool he continues to pursue a Masters in Business Administration from Pune University.
Tel: +91 94239 23954
Email: rushi(at)skyopsx.com
Contact Us
Fill out the form